FGWRS at the RENT2020 conference in Lausanne
On September 1st, the FGWRS team will present its Solar Impulse labelled grey waters recycling technology at the RENT2020 exhibit in Lausanne.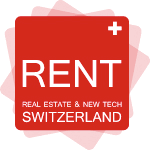 Invited by the Solar Impulse Foundation, Pierre Magnes will introduce FGWRS after Bertrand Piccard's speech.
It is an amazing opportunity for FGWRS which will enable investors and real estate actors to become familiar with our solution to recycle grey waters and its energy.
Many thanks to the Solar Impulse Foundation for the invitation.