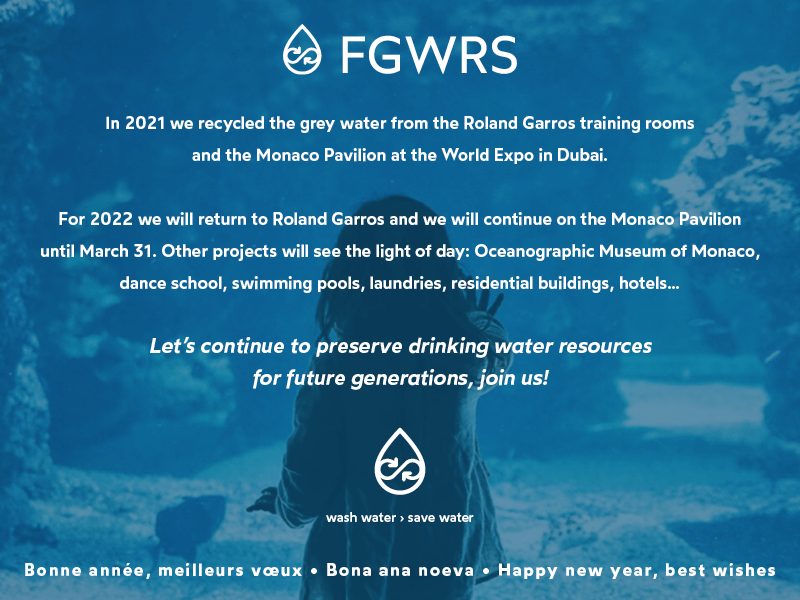 In 2021 we recycled the grey water from the Roland Garros training rooms
and the Monaco Pavilion at the World Expo in Dubai.
For 2022 we will return to Roland Garros and we will continue on the Monaco Pavilion
until March 31. Other projects will see the light of day: Oceanographic Museum of Monaco, dance school, swimming pools, laundries, residential buildings, hotels…
Let's continue to preserve drinking water resources
for future generations, join us!