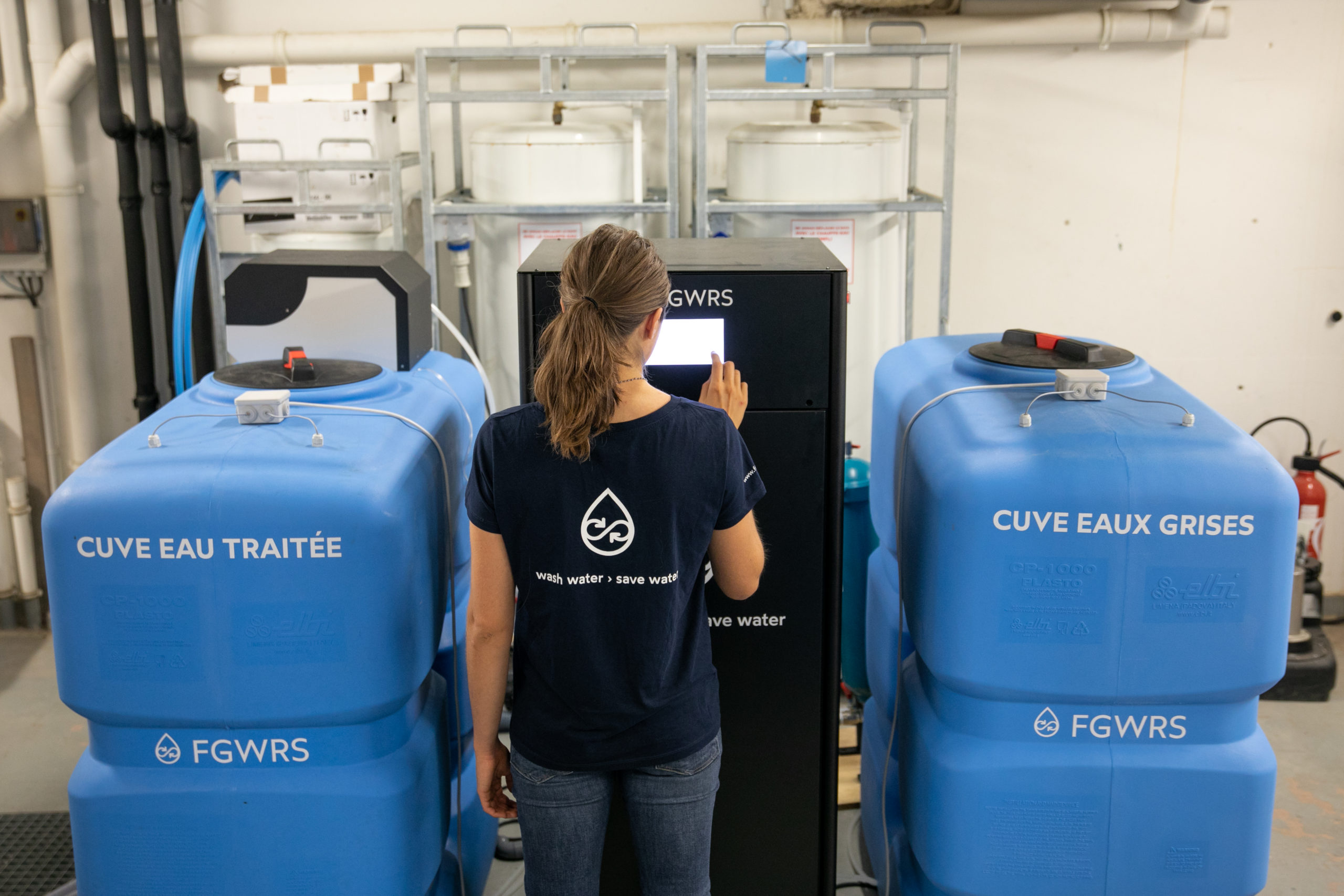 FGWRS recycles the grey waters of the Jean Bouin tennis courts
First time in France: FGWRS installed its grey water recycling device in the technical room of the Jean Bouin tennis courts, for the 2020 Roland Garros Tennis Open. The FGWRS's Home Station enabled to save more than 23m3 of drinkable water and recovered more than 50% of the thermal energy contained in the recycled waters, before being sent to the toilet flush. You can find our press communication, here.
*Home Station: device sized for individual houses use.