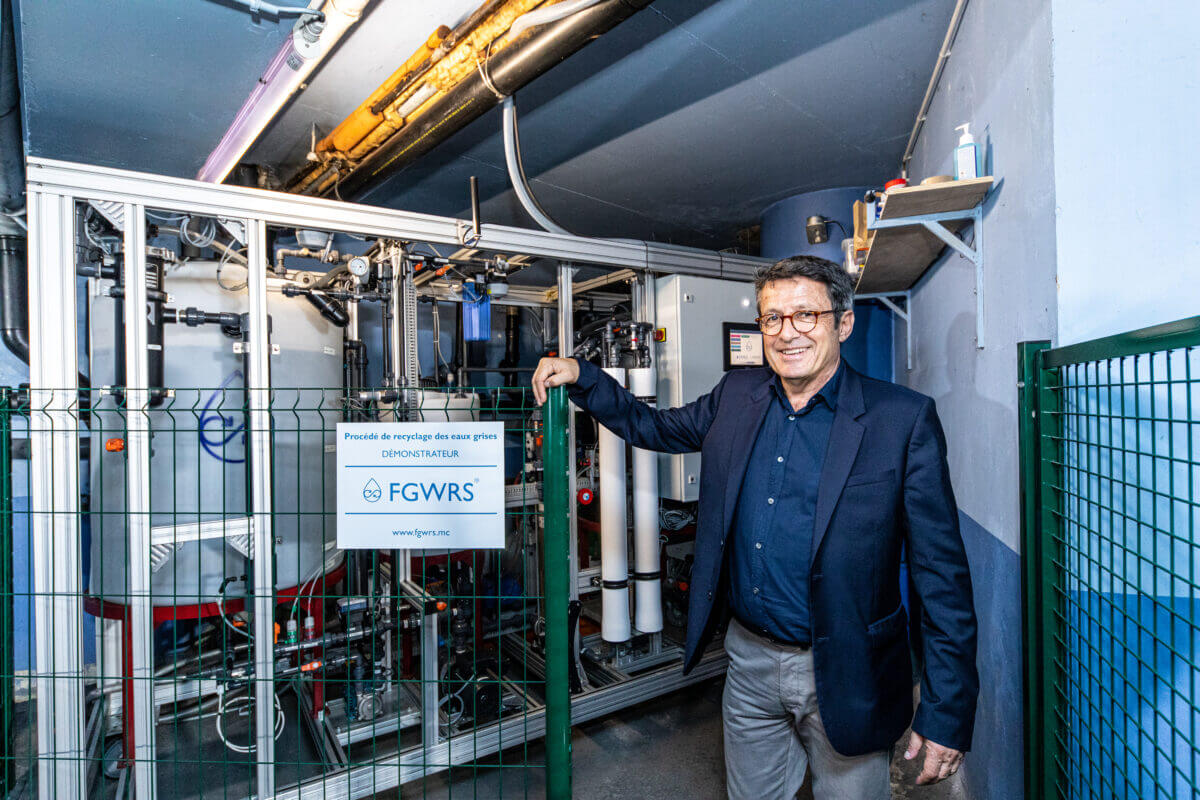 "Preserving drinking water resources, optimising their use in buildings" roundtable feedback
Nearly 50 attendees participated in the recent FGWRS Round Table held at FAIRMONT MONTE Carlo held on 4 June.
FGWRS process creates a huge potential of energy recovery
A wide range of topics were explored, including:

the remarkable potential of energy recovery through the FGWRS process,
Monaco's environmentally favorable regulations for grey water recycling,
the instrumental role of FGWRS in achieving environmental certifications for buildings.

The event started off with a keynote by Mr. Christophe Lasseur, R&D and Life Support Manager at the

European Space Agency

, who shed light on the historical origins and the well-established

FGWRS grey water recycling process.
Grey water collection network of 4 rooms at Fairmont Monte Carlo
Our demonstrator which is placed and connected to a grey water collection network of four rooms at FAIRMONT MONTE CARLO since last January, has produced 21,11m3 of treated water after five months of service.
Our demonstrator, which has been operational and integrated with the grey water collection system of four rooms at FAIRMONT MONTE CARLO since January, has successfully generated 21.11 m3 of treated water over the course of five months.
So far, so good: outstanding recycling rate of 85%
This impressive result reflects an outstanding recycling rate of 85%, underscoring the significant environmental and energy achievements we have made so far.