Throughout the years, we made sure to promote and develop this process as well as to make it evolve towards less energy consumption.
A mobile station
Our mobile pilot (a true Concordia "mini station") allows us to demonstrate the efficiency of the process in terms of water quality produced but also in terms of  percentage of treatment. This model can be moved onsite to test the quality of the treated water and the efficiency of the recycling rate.
Thanks to this model, we are actively working on the development of the "domestic" version of the process for individual dwellings.
A consortium
As it is necessary to tackle the issue of grey water recycling from a global perspective, for collective housings, we created around FIRMUS France a consortium gathering skills that complement ours. We can thus provide a complete and optimized answer.
This consortium includes:

A company that has mastery of the design and operation monitoring of the FGWRS® grey water recycling process.

A company specialized in the design and realization of innovative energy solutions for buildings.

A specialized company that is expert in modeling and control command.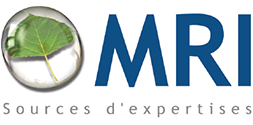 An expert for water legislation and for the definition of the monitoring of the quality of produced water.
A simulation software
This simulation software, unique in the world, allows to size and simulate the operation of the FGWRS® process, coupled with energy recovery. It thus makes it possible to optimize its operation.
It is a unique tool, developed for us by SHERPA Engineering, to develop grey water recycling associated with energy recovery.
Find below the demonstration video of our simulator.